Print version
Bitumen mastic production line

THE RANGE OF SERVICES
Design, equipment production, installing and construction of bitumen mastic production line
OBJECTIVE
Mastic and emulsified bitumen primers production
CERTIFICATION
SP 62.13330.2011
ТР ТС 032/2013
ISO 9001:2015
Bitumen mastic production line is a plant for producing ready-mix mastics and emulsified bitumen primers. The main purpose of the resulting material is a foundation damp-proofing course and slab junctures, pipelines corrosion control treatment, adhesive bonding in roofing and construction works.
Differences of bitumen mastics and primers
Bitumen mastics and bitumen primers have a number of functional differences, despite similar performance characteristics. The main differences are related to the structure, consistency and composition of the material.
| Characteristics | Bitumen mastic | Bitumen primer |
| --- | --- | --- |
| Primary function | Finishing treatment: water proofing of wooden, concrete, reinforced concrete and metal surfaces; making of roofing materials adhesive coatings, damp-proofing | Preparatory treatment of metal, concrete and reinforced concrete surfaces, surface preparation to covering with mastic |
| Damp presence on the working surface | Dry surface | Wet surface is possible |
| Consumption per m2 | 1,5-2 kg/m2 | 0,25-0,35 kg/m2 |
| Skinning time | Min 24 hours | Up to 3 hours |
| Operating ambient temperature | Up to +45°С | Cold weather |
| Dissolvent presence | - | +, solvent |
| Degree of flammability | Low degree due to the absence of liquefying flammable dissolvents | High degree caused by the presence of liquefying flammable dissolvents |
The popularity of the bitumen mastics and bitumen primers usage is explained by high physical and chemical parameters, such as good heat and water resistance, high-quality thermal stability, resistance to mechanical stimuli, absence of pimples after water steam treatment.
Bitumen mastic production line configuration
Equipment configuration is selected on customer feedback, considering climatic service conditions and features of the facility. The following equipment is present in the standard layout:
one or more vertical bitumen storage tanks with heating system;
one or more double-walled horizontal solvent storage tanks;
tank for additional storage of ready-mix mastics or bitumen primer;
gear pump group with check relief valve;
centrifugal pumping equipment for solvent;
capacitive automatic mixers;
automation system and control cabinets;
shut-off and safety valves.
Bitumen storage tanks are supplied with a heating system caused by the physico-chemical properties of the processing medium. Mastic producing requires temperature maintenance at +120-180°С to provide sufficient viscosity and flowability. Tank and pipeline heat allows to observe for process specifications. Heating system is a system of heat exchange pipes with oil at a temperature of +250°С circulating inside.
Horizontal solvent storage tanks are made only double-walled. Solvent is used as a menstrum during bitumen primers production and is a mixture of light hydrocarbons. The flash point of solvent is +29°C, the ignition temperature is +36°C. These require add-on security. Double-walled tanks prevent accident risks due to the external and internal shells. The fluid is placed to an inner container protected by an outer one. If leakage occurs solvent gets into interstitial space filled with nitrogen rather than into environment.
Bitumen mastic production line also include an additional vessel which can be used as a standby primers and mastics storage tank, as well as a tank used for the mixing of final product and plasticizing agents, mineral additives, surface-active compounds, etc.
OPERATING PRINCIPLE OF BITUMEN MASTIC PRODUCTION LINE
The production is based on the parallel bitumen and solvent supply to the automatic mixing device (APU).
Bitumen is delivered to the vertical tanks, where it is heated in two stages. The first stage is aimed at dehydration of the product and may be accompanied by bitumen foaming as the result of water expulsion. In the second stage bitumen is heated up to +180°C, that allows to liquefy it and prepare it for the mastics production.
Solvent is delivered to the horizontal double-walled tanks with the help of centrifugal pump and fed into the automatic mixing device to blend with bitumen. This process is used only in the primers manufacture. During mastic production solvent transfer stops.
In the automatic mixing vessel bitumen only or bitumen with solvent are mixed to a homogeneous condition. The vessel capacity is relatively less than the total tanks capacity. For example, effective mixer capacity for a total storage of 200 m3 is 6 m3.
After mixing, the final mastic or primer is transported by the pump through the pipeline system or to the completion phase/next technological stage (the plasticizing agents addition). When adding the components, the operational product enters the mixer, similar to the device for mixing bitumen and solvent.
WORK STAGES PERFORMED
Bitumen mastic production line design
Equipment configuration of bitumen mastic production line
Equipment, tanks and vessels manufacturing
Equipment delivery at place
Facility installation and construction
Equipment starting-up and adjustment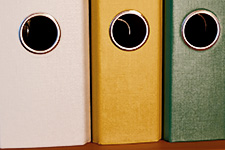 REGULATIONS GOVERNING BITUMEN MASTIC PRODUCTION LINE DESIGN AND CONSTRUCTION
SINTEZ group specialists comply with the requirements of current editions of state standards and regulations, which allows to ensure competent preparation of design documentation, high-quality equipment production, proper construction and installation works and safe operation of the facility. The main standards are as follow:
STO SA 03-002-2009 "Rules of design, production and erection of vertical cylindrical steel tanks for petroleum products";
GOST 31385-2016 "Vertical cylindrical steel tanks for petroleum products. General technical specifications";
GOST R 53324-2009 "Tanks fencing. Requirements to fire safety";
GOST 12.1.044-89 "Occupational safety standards system. Fire and explosion hazard of substances and materials. Set of parameters and methods of their determination".
The acceptability status facility has a long service life and a high level of fire and explosion safety.
PRICING AND PERFORMANCE TIME
Preliminary cost calculation and design time, delivery, execution of works and facility commissioning are carried out by the specialists of OOO Neftegazengineering. The main factors affecting the final cost of the packaged solution are the volume of output, facility capacity, the range of services, the number and capacity of tanks and vessels, operating characteristics, as well as the complexity of implementation of the design, engineering, construction and architectural decisions.